Welcome to Christian Health Aid
NEW FOR 2022!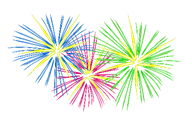 Ongoing outpatient IV therapy for chronic illness where no cure or foreseeable completion of treatment is expected has been recategorized as routine maintenance medication for Diamond Care members, meaning it will no longer be a shareable expense. Sharing for this therapy is still available with Traditional Sharing membership.
Direct Primary Care (DPC) monthly subscriptions will be shareable at 50%, not subject to Annual Member Responsibility, for members of Traditional Sharing.
Previously, dental care due to accidents was only covered under medical sharing for a period of one year after the date of the accident. The one-year limit has been removed. This applies to all three membership types.
Electroconvulsive therapy (ECT) for mental illness will be shareable for members of Traditional Sharing.
A third exception has been added to the list of allowable exceptions to the family plan. For young married couples where one spouse is still covered under their parents' insurance due to the requirements of the Affordable Care Act, the insured spouse is no longer required to join CHA in order to allow the uninsured spouse to be a member.
A Health Care Sharing Ministry
For Members of the Church of God in Christ, Mennonite
Each month, the members of Christian Health Aid (CHA) contribute toward the medical bills of other CHA members. CHA facilitates sharing of these medical bills by applying member guidelines to approve bills that are eligible for sharing. Those bills are paid with the funds of members who faithfully share. Members remain personally responsible for their bills. A member is not guaranteed that any bill submitted for sharing will receive any payment.
CHA is just one way of many that serves to bring God's children together to share their blessings with each other by bearing one another's burdens, that there might be equality among God's children as taught and exemplified in the New Testament church.
Galatians 6:2 as its guiding principle: "Bear ye one another's burdens, and so fulfill the law of Christ."
Christian Health Aid (CHA) is a health care sharing ministry (HCSM) as outlined in the Patient Protection and Affordable Care Act and is registered as such with the Department of Health and Human Services. Members of CHA are eligible to obtain a
certificate of exemption from the individual shared responsibility payment under section 5000A of the Internal Revenue Code.
Christian Health Aid is incorporated as a not for profit corporation in Kansas and is a wholly integrated auxiliary of, and is administered by, the Church of God in Christ, Mennonite, Inc. The Church of God in Christ, Mennonite is a Kansas not for profit corporation that is recognized as tax exempt under Internal Revenue Code 501(c)(3).
In accordance with the Affordable Care Act, CHA is audited annually by an outside firm. Copies of the latest audit are available to the public upon request.