Welcome to Christian Health Aid
 CHA Programs for 2024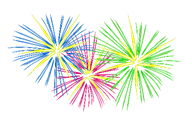 CHA will offer four health care sharing programs beginning January 1, 2024.
Called Program One, Program Two, Program Three, and Program Four, they will replace the 2023 Traditional Sharing, Diamond Care, and Emerald Care programs.
All four programs will use the 2023 Traditional Sharing list of Shareable Items (with a couple of improvements), but with varying annual member responsibilities, percentages of sharing, and annual sharing limits.
Program Three will provide the same level of sharing as the 2023 Traditional Sharing program. Programs One and Two will have lower sharing limits, and Program Four will have higher sharing limits.
We invite you to browse the information under the Program Information tab to find the program best suited for your family. There is a convenient family cost calculator built in to help you see exactly what each program would cost per month for your specific family.
A Health Care Sharing Ministry
For Members of the Church of God in Christ, Mennonite
Each month, the members of Christian Health Aid (CHA) contribute toward the medical bills of other CHA members. CHA facilitates sharing of these medical bills by applying member guidelines to approve bills that are eligible for sharing. Those bills are paid with the funds of members who faithfully share. Members remain personally responsible for their bills. A member is not guaranteed that any bill submitted for sharing will receive any payment.
CHA is just one way of many that serves to bring God's children together to share their blessings with each other by bearing one another's burdens, that there might be equality among God's children as taught and exemplified in the New Testament church.
Galatians 6:2 as its guiding principle: "Bear ye one another's burdens, and so fulfill the law of Christ."
Christian Health Aid (CHA) is a health care sharing ministry (HCSM) as outlined in the Patient Protection and Affordable Care Act and is registered as such with the Department of Health and Human Services. Members of CHA are eligible to obtain a
certificate of exemption from the individual shared responsibility payment under section 5000A of the Internal Revenue Code.
Christian Health Aid is incorporated as a not for profit corporation in Kansas and is a wholly integrated auxiliary of, and is administered by, the Church of God in Christ, Mennonite, Inc. The Church of God in Christ, Mennonite is a Kansas not for profit corporation that is recognized as tax exempt under Internal Revenue Code 501(c)(3).
In accordance with the Affordable Care Act, CHA is audited annually by an outside firm. Copies of the latest audit are available to the public upon request.